Complex services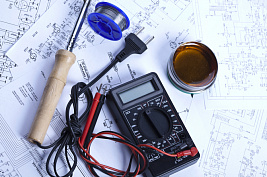 Service maintenance
Service and maintenance of electric and power equipment, automation and technological equipment is being done by company experts on the equipment made by the company, and equipment and systems made by other manufacturers. The volume of servicing corresponds to the requirements of normative documentation, with necessary adjustments as required by the conditions for maintenance of such equipment or systems.
Upon agreement, malfunctioning or defective parts may be replaced.
High levels of expertise, including experience on manufacturer plants and up-to-date training allow our staff to diagnose and eliminate defects and malfunctions of the equipment, which considerably reduces idle time. After analyzing and determining the problem zones, the customer is offered several options for technical solutions, and after all coordinations and approvals are reached, they are implemented within the established contract relations.